Founding Leadership
---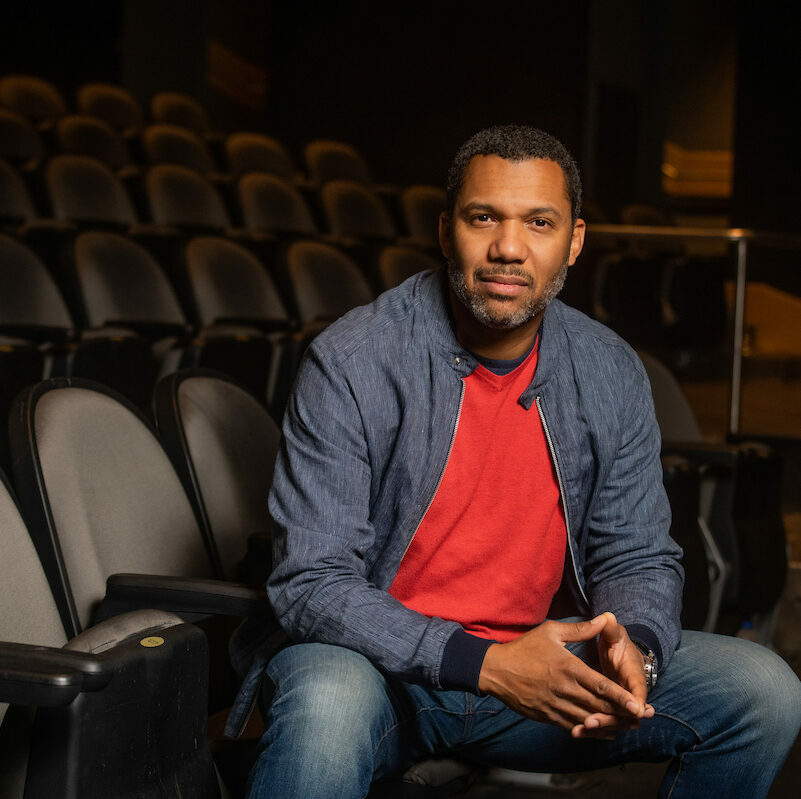 Abdul-Khaliq has taught theatre and filmmaking in a variety of settings, including K-12 schools, universities, private workshops, summer camps and independent master classes. He's been a dialect and voice coach, guest lecturer, professional mentor, and advised and instructed MFA conservatory students. His work as an independent producer and writer has led him to collaborate with artists and entrepreneurs in varied areas including story development, marketing, and advertising.
As a director, AK has led play productions, play readings, and classic and contemporary scene-study workshops. His research and process stem include study of Stanislavski, Meisner, Adler, and Strasberg's acting methods as well as the voice work of Linklater, Berry, Rodenburg, and many others. His work with different theatre companies has used techniques from Ann Bogart's Viewpoints as well as Augusto Boal's Theatre of the Oppressed to devise productions for schools, prisons, and corporate settings based on social, health, and educational issues.
He is an active member of both the Actor's Equity Association and SAG-AFTRA and has enjoyed various classical and contemporary roles in regional and repertory theatres across the country. A few of his most recent acting roles include: Duke Vincentio in Measure for Measure at the Ensemble Theatre Company, (Santa Barbara),playing Claudius and the Ghost in Hamlet for the Indianapolis Shakespeare Company , Orsino in Twelfth Night at both the South Dakota Shakespeare Festival and Pioneer Theatre Co.(Salt Lake City), Martin Luther King, Jr. in Mountaintop at WBTT (Sarasota, FL) , James T in Barbecue at the Phoenix Theatre (Indianapolis), for Ensemble Theatre Co. (Santa Barbara), and Martin Luther King, Jr. in the LBJ plays – All the Way and The Great Society , as well as Dr. Prentice in Guess Who's Coming to Dinner at Asolo Rep in Sarasota.
Some of his TV and Film credits include: NCIS-LA, All My Children, Raising the Bar, The Unit, Medium, Numb3rs, and the current streaming feature – 8989 Redstone. (Amazon Prime). Awards include Best Actor – New Orleans Short film festival – In the Wind; NAACP Award: Best Ensemble – All My Sons (playing Chris Keller) at The Matrix Theatre in Los Angeles.
Dr. Abdul-Khaliq Murtadha is formerly an associate professor of Africana Studies at IUPUI. He was a Featured Guest Artist and founder of the Africana Repertory Theatre of IUPUI where he directed The People Speak/ Voices of the African Diaspora. He is an ensemble member of the Fonseca Theatre Company in Indianapolis, a member of the artistic ensemble at Crescent City Stage in New Orleans, and his interactive multimedia play The American Muslim Project was the resident umbrella project for the 2019 Indy Convergence in Indianapolis, Indiana.
---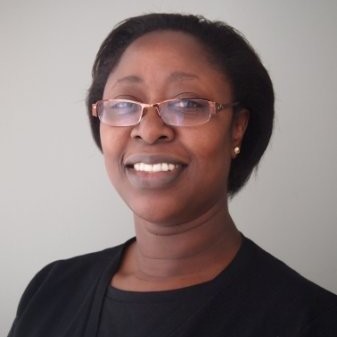 Susan Kigamwa is an Assistant Director of Development for both the School of Architecture and the School of Art at Yale University. Prior to this, she served as a fundraiser for I.U.P.U.I.'s Office of Community Engagement. While serving in this capacity, Susan was invited to serve as a member of A.R.T.I.'s leadership team to offer insight on appropriate fundraising strategies and trends. Her education journey includes a Masters' degree in Business Administration from the United States International University, Africa, and a Masters' degree in Philanthropic Studies from the Lilly Family School of Philanthropy at I.U.P.U.I. Kigamwa is pursuing her Ph.D. part-time in Urban Education and Leadership Studies at I.U.P.U.I. Her research interests include Black immigrant student experiences in higher education and philanthropic supports to underrepresented college student populations.
Kigamwa and her family came to Indiana after several years of building a corporate career in Kenya and re-started a career in fundraising and development in the United States. Susan recently relocated to West Hartford, Connecticut, after living in Indiana for over 14 years with her husband and two daughters. As part of the Black immigrant population in America, Susan brings to A.R.T.I. her voice and sensibilities for the arts as expressed through Black theatre.
Kigamwa serves in various capacities in her community, including as a member of the Nationalities Council of Indianapolis, a hospitality team member at her church, and a board member for Weiss Scholarship Foundation, which offers educational opportunities for underserved Kenyan children in Nyanza, Kenya. In addition, Susan has a passion for her faith and family, advocating and supporting efforts for the opportunity of equity and racial justice; and building knowledge about African American history and experiences.