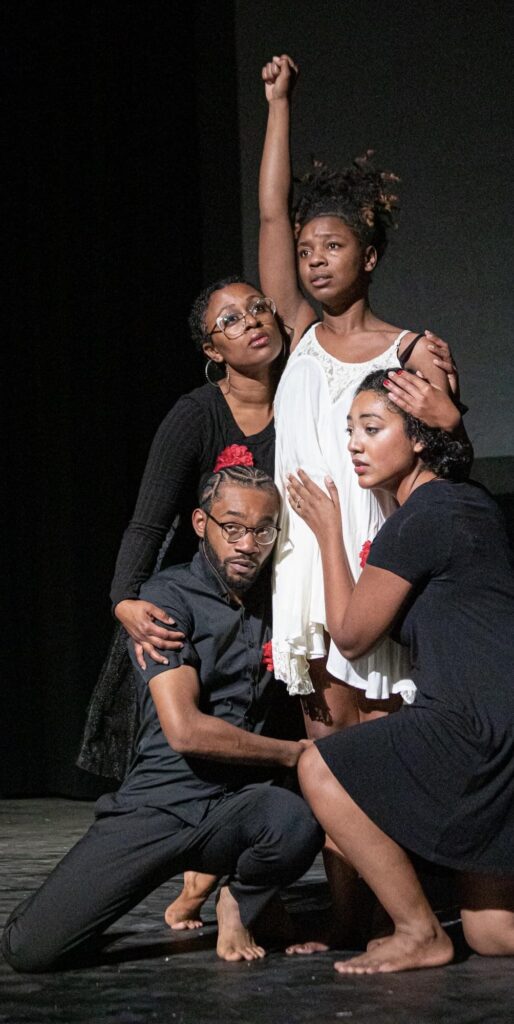 A.R.T.I. leverages the creative and communal power of the arts as a tool for fostering community, youth empowerment, and positive social transformation. ARTI's community engaged outreach includes:
• workshops
• theatrical productions
• educational programs
• university teaching
• and arts-based research
We are uniquely positioned to facilitate merging of various key elements critical to successful theater production. Through these (and other) efforts, ARTI develops, promotes, and builds upon strong traditions of Africana history, creative arts, and Black expressive culture. We seek to connect people to the cultural and artistic traditions of the African Diaspora.
As a public arts initiative, ARTI consists of faculty and staff from various units across IUPUI including: IU School of Liberal Arts, School of Education, Africana Studies Program, and the IUPUI Office of Community Engagement. ARTI heightens the capacity for theater to be an effective means of conveying culture, issues and the complexity of life across the African Diaspora. It supports and builds on the efforts of those who create important narratives that tell our stories on stage in our own voice.