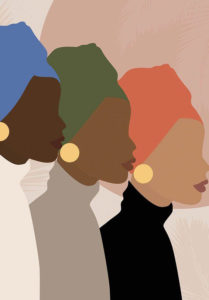 A.R.T.I. leverages the creative and communal power of the arts as a tool for fostering community, youth empowerment, and positive social transformation. A.R.T.I.'s community engaged outreach includes:
• workshops
• theatrical productions
• educational programs
• university teaching
• and arts-based research
Through these (and other ) efforts, A.R.T.I. develops, promotes, and builds upon strong traditions of Africana history, creative arts, and Black expressive culture. We seek to connect people to the cultural and artistic traditions of the African Diaspora.
A.R.T.I. was developed to document and reflect the history, cultural life, and politics of peoples of the African Diaspora. As a public arts initiative, A.R.T.I. consists of faculty and staff from various unites across IUPUI including: IU School of Liberal Arts, School of Education, Africana Studies Program, and the IUPUI Office of Community Engagement.
A.R.T.I. is an Incubator Project of the the IUPUI Arts and Humanities Institute.